Tacoma Locksmith | Locksmith Tacoma | Locksmiths In Tacoma Washington
TACOMA LOCKSMITH
CALL US AT: (253) 218-6541
Tacoma Residential Locksmith Service
Did your next-door neighbor's house get broken into while they were away on vacation? Did the crooks get in by drilling their door locks open? Do you now have your vacation time coming up? Are you concerned that the same thing might happen to you too? Would you like a simple and economical way to prevent this from ever happening to you?

Is your baby sitter spending too much time texting her friends and watching television, instead of taking care of your little ones? Do you suspect these bad behaviors, but have no solid evidence to confront her with? Would a home video surveillance system be of interest to you? How about a system that you could monitor through your smart phone?
Call Now: (253) 218-6541
When conducting your search for qualified residential locksmiths, be selective and look for qualifications like:
Extensive experience
Solid standing in the local community
Licensed, bonded, and insured company
Certified locksmith technicians
Mobile service vehicles
24-hour availability
Fast response times
You can keep all these items in mind, or you can just call the trustworthy and dependable residential lock and key technicians at Locksmith in Tacoma. Our talented crew has over 27 years of combined home lock experience behind us. We offer all of the above qualities and much more. We are courteous, always prompt, and very affordable too.
No matter what your home locksmith service needs require, Tacoma Locksmith can always rise to the task, and do amazing work for you. We offer services like:
High-security residential locks
Locks for mailboxes
Decorative locks
Free consultations
Home intercom systems
Bump-proof locks
Break-in repair
Gun cabinets secured
Garage locks
Lock damage repaired
Fence and gate locks
Peepholes and deadbolts
Master key systems
Biometric entry systems
Access control systems
and many more!
Now that we've saved you lots of time and trouble looking for a qualified home locksmith specialist, go ahead and call us. Tacoma Locksmith is always here for you – we make it easy; just dial the phone and tell us what you need.
Call Today: (253) 218-6541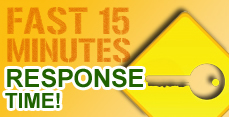 CALL US AT:
(253) 218-6541